2022 Ram 1500 Laramie G/T and Rebel G/T Debut with Performance Parts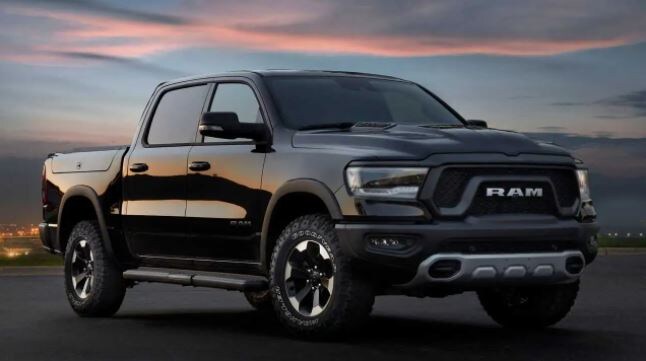 The Ram automaker, with its laudable lineup of exclusive pickup trucks, is quite remarkable. The brand poses itself as the apex truck manufacturer amongst all. The 2022 Ram 1500 Laramie and Rebel G/T debut with a significant dash of performance parts and notable exterior improvements. This is an outstanding offering for individuals with a taste for vehicles with power and luxury. If you loved the offerings in the 2022 Ram 1500 Laramie and the Rebel, then the G/T editions of these models will tickle your fantasy further. 
What is New For the 2022 Ram 1500 Laramie and Rebel G/T? 
The 2022 Ram G/T debut models carry fascinating features like every other Ram truck. This new 2022 Ram 1500 Ram G/T has components such as a console-mounted floor shifter, performance pages for the infotainment system, paddle shifters, and cat-back exhaust. On the body, the hood of the Laramie and the 2022 Ram 1500 Rebel G/T are available with a deliberate extra vent and G/T designs on the back mudguard. Interior-wise, the Ram 1500 Laramie and Rebel G/T comes with bucket seats; these seats have an engraved G/T design logo on them.
Are 2022 Ram 1500 Laramie and Rebel G/T Models Worth Buying?
The 2022 Ram 1500 Laramie G/T and Rebel G/T are up for grab with the super 5.7-liter V-8 engine paired with eTorque mild-hybrid assistance that enhances the production of 395hp (291 KWs) and 410 lb-ft (556 Newton-meters) of torque. The 2022 Ram 1500 Laramie and Rebel G/T work superbly for off-road trips and a series of adventures. 
These G/T models come with a modern infotainment system that keeps the drive more thrilling. Ram did an outstanding job on these trucks, providing them with lots of limited-run and special edition packages. They are robust, high-performing, and comfortable, aiming to ignite your driving passion in every way.
The best place to get your new Ram Truck for sale is at Coastline Chrysler Dodge Jeep Ram. We are the best Ram dealer near Laguna Beach, Dana Point, and San Clemente, CA. You'll find the new 2022 Ram 1500 Rebel G/T and 2022 Ram 1500 Laramie G/T for sale at our Ram dealership. We boast of an inventory that consists of new and pre-owned Ram trucks with the best Ram lease deals in town. You can also value your trade-in and know what your vehicle is worth at our dealership. Our services extend to drivers near Laguna Beach, Lake Forest, and Mission Viejo, CA. We are also a Ram dealer near Dana Point and Laguna Niguel, CA. Contact us to know more about our services. We are always ready to assist you.