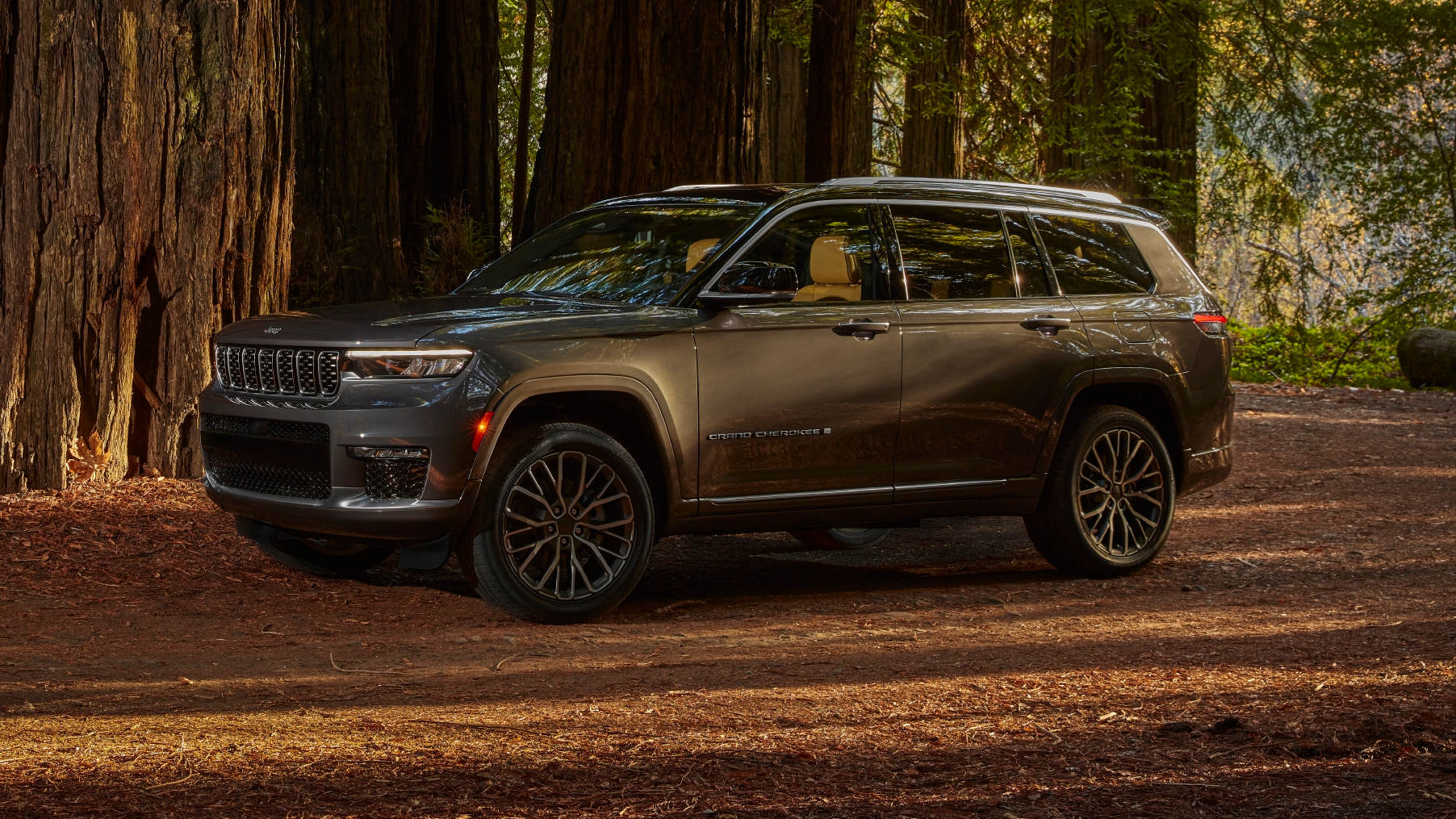 As of today, after four outstanding generations of the Grand Cherokee vehicle, numerous panegyrics, and about a total of seven million sales all over the world, this Jeep brand consistently smashes every requirement of a full-size SUV segment with its latest addition, the all-new 2021 Jeep Grand Cherokee. 
This latest version is specifically engineered and built to offer an unmatched addition of a much higher legendary 4x4 capability, exquisite styling and craftmanship both on the interior and exteriors, series of advanced safety and technology features, and a top-notch on-road refinement.
What Makes the All-new 2021 Jeep Grand Cherokee Special?
This iconic all-new Jeep Grand Cherokee L has unlimited improvements to its production. Improved handling and quiet sound feature. The 2021 Jeep Grand Cherokee is exceptionally smooth to ride and gives a world-class driving experience. The weight of the vehicle is reduced compared to the previous versions. Not to forget the fact that the vehicle has improved fuel efficiency. 
The engineers who build this vehicle have put in impressive and considerable effort to design the body structure. It is made strong and has a lightweight giving the vehicle a balanced and functional condition. To achieve this, the Grand Cherokee is made up of more than 60 %(percent) to enhance its usability, energy usage, and flexibility. The Jeep Grand Cherokee is reputable for its one-of-a-kind on-road driving quietness and classic luxury. Thanks to its front and rear independent suspension. 
The best place to get a new Jeep SUV for sale is at Coastline Chrysler Dodge Jeep Ram. We are the best Orange County Jeep dealership in San Juan Capistrano, CA. Our inventory is filled with 2021 Jeep Grand Cherokee for sale, and we also offer the best new Jeep lease deals in town. We boast of an inventory that consists of new and pre-owned vehicles from other brands such as Chrysler, Dodge, and Ram. Our services are extended to drivers near Laguna Beach, Dana Point, San Clemente, Laguna Niguel, Mission Viejo, and Lake Forest, CA.