Jeep® Reveals First Images of All-new Electrified 2022 Jeep Grand Cherokee 4xe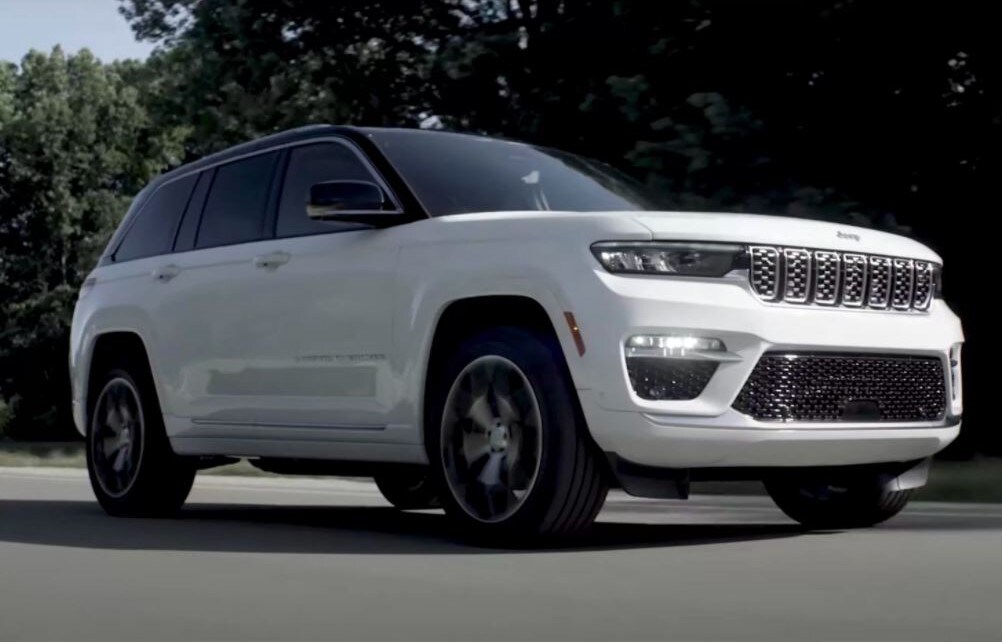 Jeep has revealed the much anticipated 2022 Jeep Grand Cherokee 4xe plug-in hybrid. It is by far a step ahead and an expansion of Jeep's electric vehicle lineup. Jeep Grand Cherokee being the most highly regarded SUV as SUVs are concerned. 
Its high capabilities to endure and deliver satisfactorily in extreme conditions place it above all other SUVs. This new 2022 Jeep Grand Cherokee 4xe marks the brand's fulfillment of its proclamation. To create "Zero-emission, one hundred percent Freedom" vehicles. 
2022 Jeep Grand Cherokee 4xe
The Cherokee 4xe carries on with the legendary heritage of Jeep to deliver outstanding 4x4 off-road and on-road capabilities with assured reliability. It delivers so much versatility and extraordinary performance to people or buyers who desire it.
Like every other Grand Cherokee model, the 4xe model comes with impressive interior styling and high-end technology. It hosts features such as adaptive cruise control, a 4x4 system, blind spot monitoring, and more.
What is New to the 2022 Jeep Grand Cherokee 4xe? 
The 2022 Jeep Grand Cherokee 4xe is made in the same light as the electrified 2021 Jeep Wrangler 4xe model. This means that the 2022 Cherokee 4xe is the second in line in the PHEV of the off-road brand. It has been speculated that the 2022 Jeep Grand Cherokee 4xe will host the same engine as the Wrangler 4xe variants. A 2.0-liter turbocharged four-cylinder engine matched with an electric motor. 
This facilitates its increased output of 375hp and 470lb-ft of torque. This power is sufficient for a whole lot of purposes for buyers. One feature you don't want to miss out on is Jeep's legendary 4x4 capability which delivers unrivaled and composed driving dynamics. The 4x4 systems improve the vehicle's traction and off-road handling. Every feature of this fantastic vehicle makes it ideal for your needs.
Do not pass the opportunity to drive this fantastic vehicle. The best place to get one is at Coastline Chrysler Dodge Jeep Ram. We are the best Orange County Jeep dealership in San Juan Capistrano, CA for new Jeep vehicles for sale, including the incredible 2022 Jeep Grand Cherokee 4xe for sale. Therefore, you should visit our Jeep dealership for the best new Jeep deals. You'll also find our Jeep dealership near Laguna Beach, Dana Point, Laguna Niguel, San Clemente, Lake Forest, and Mission Viejo, CA. Contact us to know more about our new and used inventory, Jeep service center, and 2022 Jeep Grand Cherokee 4xe lease deals. We are always ready to assist you.