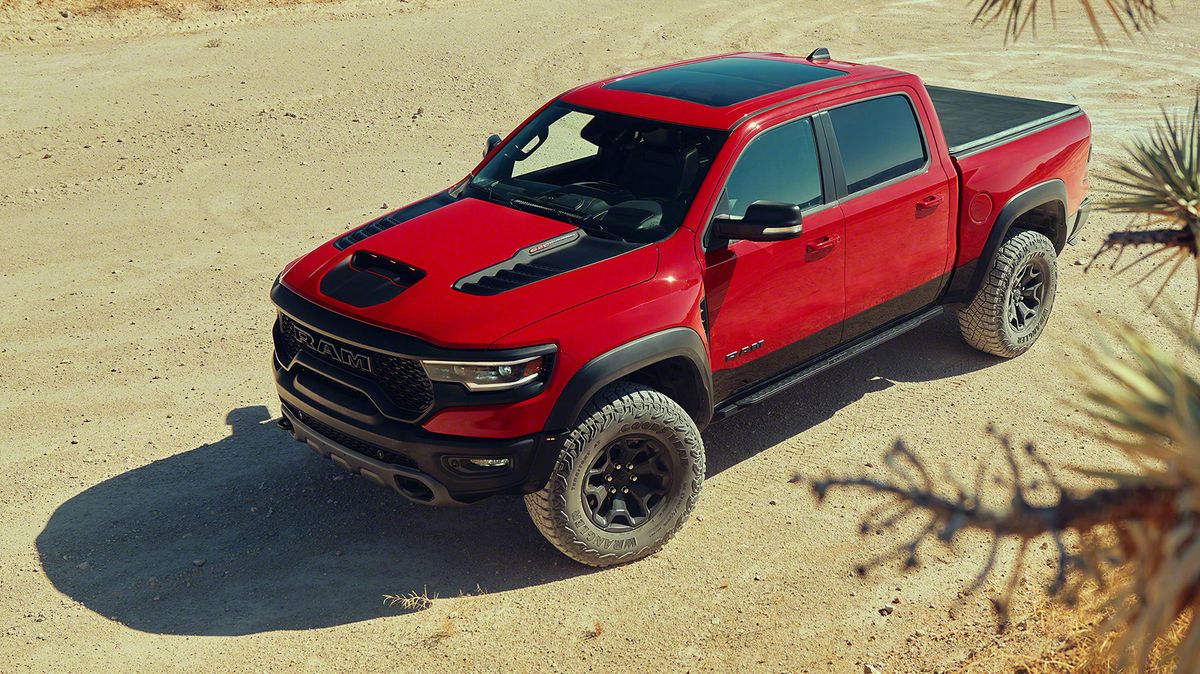 The 2021 Ram 1500 TRX is one of the best pickup trucks produced with high-end design and durable steel. This truck comes with sophisticated features purposely to perform exceedingly higher than every other truck in its category. The 2021 RAM TRX 1500 is built to withstand all the harsh conditions it is likely to be subjected to. 
Be it off-road, towing capacity, or even for lifting heavy objects. The truck is built to last long and as well deliver effectively. The 2021 Ram 1500 TRX is not just a fancy ride. It is one of the most powerful and fastest known produced trucks in the world. The award for FOUR WHEELER 2021 Pickup of the Year results from its outstanding capabilities and fastness. 
What Makes the 2021 Ram 1500 TRX So Special? 
The new 2021 Ram 1500 TRX is at the top of its class. It is carefully and significantly built inch by inch to stand out among its counterparts. The supercharged 6.2-liter HEMI V-8 engine with 702-horsepower enables it to supply incredible power. The 2021 Ram TRX is a further advancement in the line of the renowned Ram 1500 family. 
It carries the legacy of its world-class luxurious styling both on the interior and exterior aspects. Durable and comfortable materials are used in the construction of the interiors. This shows that the Ram brand gives more attention to showing a superior and sophisticated level of styling. The same energy goes to the aspect of vehicle performance, advanced technology, and power systems. 
The features that come with the 2021 Ram 1500 TRX has never been introduced to the Pickup family. This vehicle is much suitable for all purposes. It is well designed and strongly built for towing purposes. It possesses 1,075 lb. ft. of torque with Cummins Turbo Diesel. It also has an outstanding towing capacity of 37,100 lbs. with Ram 3500. Every feature of this fantastic vehicle makes it worthy of the FOUR WHEELER award. 
The best place to get your new Ram Truck is at Coastline Chrysler Dodge Jeep Ram. We are the best Ram dealer near Laguna Beach, Dana Point, and San Clemente, CA. You'll find the new 2021 Ram 1500 TRX for sale at our Ram dealership. We boast of an inventory that consists of new and pre-owned Ram trucks with the best Ram lease deals in town. Our services extend to drivers near Laguna Beach, Lake Forest, and Mission Viejo, CA. We are also a Ram dealer near Dana Point and Laguna Niguel, CA. Contact us to know more about our services. We are always ready to assist you.