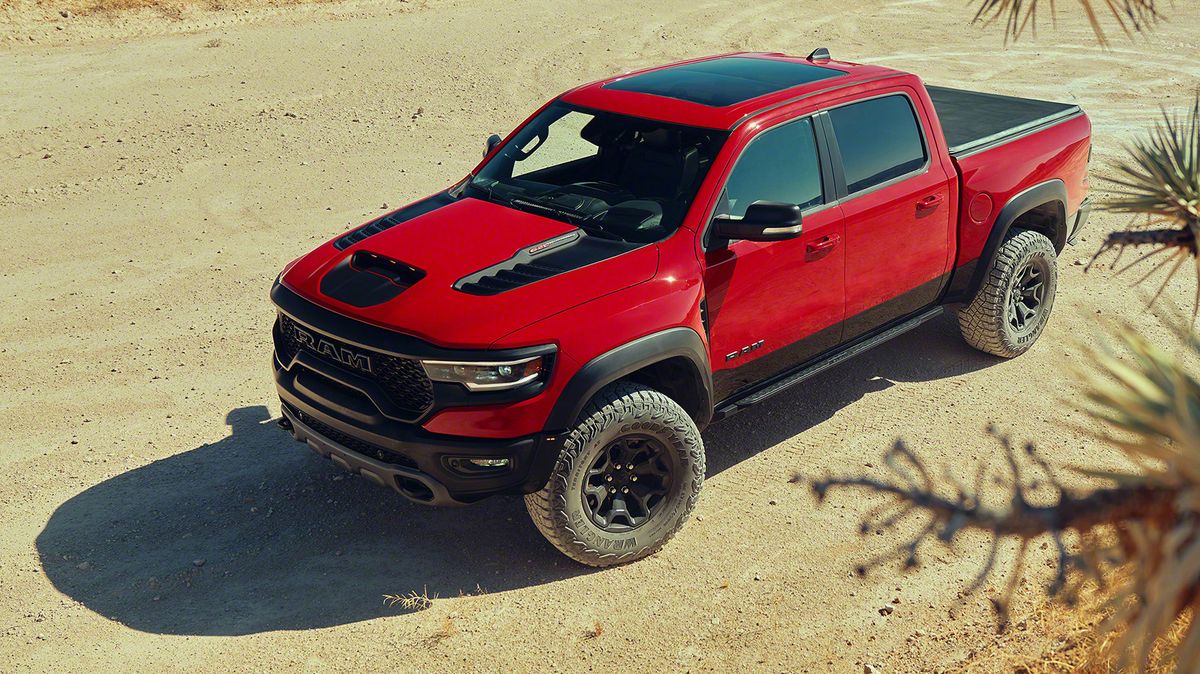 The Ram brand began the production of the 2021 Ram 1500 TRX, and every Ram enthusiast is ecstatic. The presentation started on 17th December with the Launch Edition model - VIN No. 001 - coming out of the assembly line. Ram is set to auction the first produced Ram 1500 TRX, with details being released soon. 
The first vehicle to be produced comes in an exclusive Anvil exterior paint. According to Mike Koval Jr., Head of Ram Brand, "We're ecstatic to announce the start of production of the award-winning, all-new 2021 Ram 1500 TRX, The Ram 1500 TRX bolsters the brand's strong history of high-performance trucks while expanding Ram's light-duty lineup with the segment's best combination of performance, capability, luxury, and technology." 
As it stands, over 7,200 employees have been employed to build this powerful truck. The engineering and innovation level put into this truck helps it outperform every truck in the industry. Having gone through several testing, the 2021 Ram 1500 TRX can easily handle tough road conditions. It is incredibly durable and powerful. 
The 2021 Ram 1500 TRX comes with a reliable 6.2-liter supercharged HEMI V-8 engine. This engine supplies the vehicle with a high-rate 702 horsepower and 650 lb.-ft. of torque. This level of performance is on a whole new dimension. You can drive at 0-60 miles per hour in 4.5 seconds, which is an incredible feat. 
Once again, Ram brand went home with the MotorTrend Truck of the Year® award for the third year in a row, thanks to the amazing 2021 Ram 1500 TRX. Ram produced only 702 units of the TRX Launch Edition, and it got sold out in just about three hours. The exclusive Anvil Gray exterior paint matches the special red interior center console badge to improve the truck's identity further. 
The best place to get your new Ram Truck is at Coastline Chrysler Dodge Jeep Ram. We are the best Ram dealer near Laguna Beach, Dana Point, and San Clemente, CA. You'll find the new 2021 Ram 1500 TRX for sale at our Ram dealership. We boast of an inventory that consists of new and pre-owned Ram trucks with the best Ram lease deals in town. Our services extend to drivers near Laguna Beach, Lake Forest, and Mission Viejo, CA. Contact us to know more about our services. We are always ready to assist you.