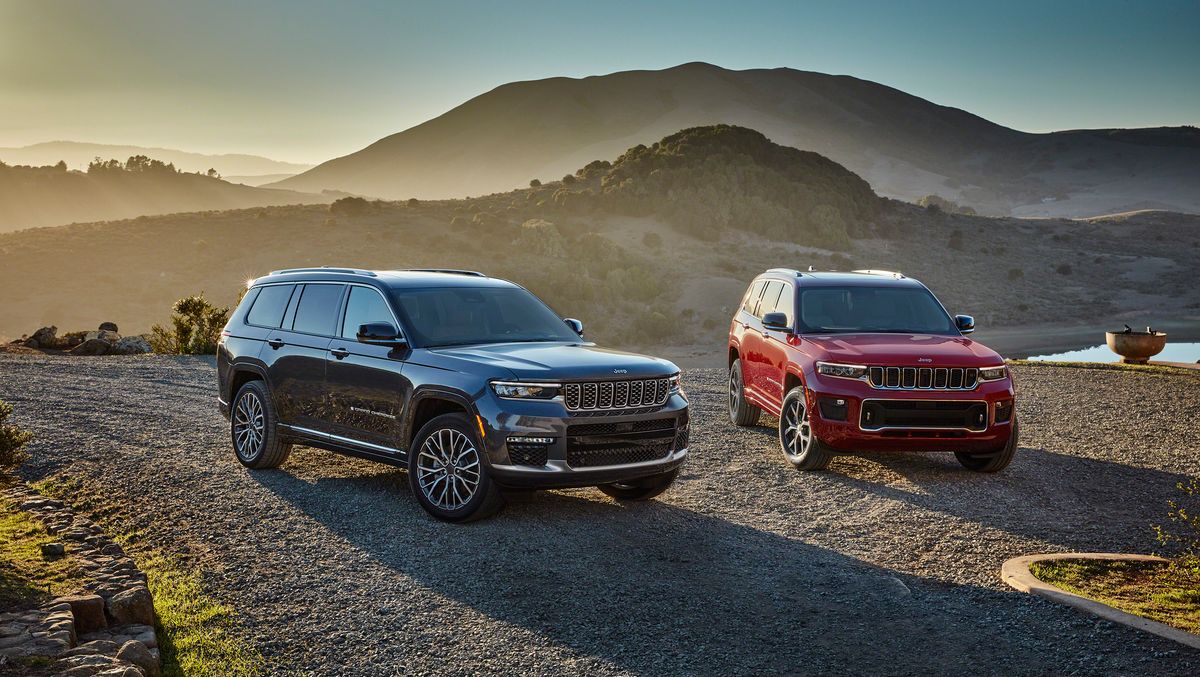 Jeep Grand Cherokee started its legacy nearly 30 years ago, and it doesn't seek to look back. The most awarded SUV in history continues to supply drivers with the best of 4x4 capability. Jeep ensures to satisfy driver's demands with a series of adventurous family-friendly SUVs. 
The 2021 Jeep Grand Cherokee L features top-notch iterations and engineering that help it deliver best-in-class capability. This capability combines with premium styling and high-class craftsmanship both on the interior and the exterior. 
2021 Jeep Grand Cherokee L
The all-new Jeep Grand Cherokee L joins the increasing list of midsize SUVs with a third row. It is a three-row Jeep with a total length of 204.9 inches equipped with a 4x4 system. The Jeep Grand Cherokee L places itself at the top of its class, thereby making itself the benchmark for other SUVs in its category. 
It is a rugged SUV both in look and performance alike. The Grand Cherokee L is luxurious in and out, a bigger version of the previous two-row Grand Cherokee. The Grand Cherokee L possesses a Jeep grille that helps to keep it cooled. A stallion 3.6-liter V6 base engine supplies an incredible level of power to this fantastic vehicle. 
It makes 293 hp and 260lb-ft of torque, enough power to feed this machine, and it can tow up to 6,200 pounds weight. Another engine variant is a 5.7-liter V8 that makes 357 hp and 390lb-ft of torque. This engine has enough power to tow 7,200 pounds. Both are individually paired with an eight-speed Torqueflite automatic gearbox. Passion for its 4x4 SUV dynamics. The Jeep has one-of-a-kind interior styling and a sophisticated modern infotainment system. 
One feature you don't want to miss out on is Jeep's legendary 4x4 capability which delivers unrivaled and composed driving dynamics. The 4x4 systems improve the vehicle's traction and off-road handling. Every feature of this fantastic vehicle makes it ideal for your needs. 
Do not pass the opportunity to drive this fantastic vehicle. The best place to get one is at Coastline Chrysler Dodge Jeep Ram. We are the best Orange County Jeep dealership in San Juan Capistrano, CA. We have new Jeep vehicles for sale, including the incredible 2021 Jeep Grand Cherokee L. Therefore, you should visit our Jeep dealership for the best new Jeep deals. You'll also find our Jeep dealership near Laguna Beach, Dana Point, Laguna Niguel, San Clemente, Lake Forest, and Mission Viejo, CA. Contact us to know more about our services. We are always ready to assist you.