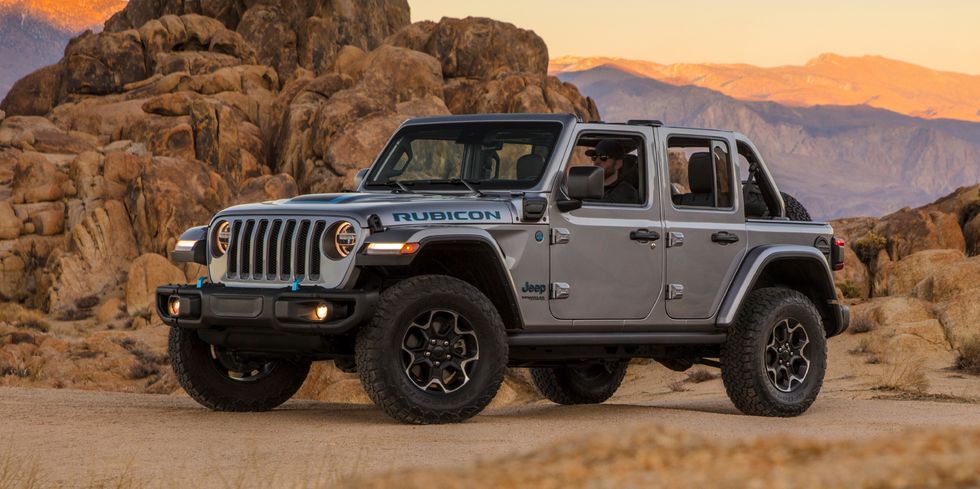 The Green Car Journal deemed the 2021 Jeep® Wrangler 4xe plug-in hybrid fit as the best SUV of the Year™, and we can't argue with that decision. This innovative SUV offers higher levels of performance, capability, on, and off-road efficiency. Jeep is a leading brand in terms of power and execution. The 2021 Jeep Wrangler 4xe further improves this reputation.
One prominent feature of the latest Jeep Wrangler model is its pure electronic operation. Jeep Wrangler 4xe offers up to 25 miles of electronic-only operation. This operation occurs in absolute silence with zero-emission. Therefore, you can be sure that this vehicle is user friendly. That's not all. It also boasts as the most capable and eco-friendly off-road Jeep vehicle ever. 
Only Jeep Wrangler offers the kind of open-air freedom that comes with this model. You'd wonder where all these capabilities came from. Your answer isn't far-fetched. The 2021 Jeep Wrangler 4xe has a hybrid powertrain, the most advanced powertrain for a Jeep Wrangler model.
This powertrain combines with a four-cylinder turbocharged engine with two electric motors. It also works with a TorqueFlite eight-speed automatic transmission and high-voltage battery pack. All these features combine to maximize the 4xe's efficiency, performance, and off-road capability. As soon as you demand the torque, the electric motors deliver it instantly.
A fantastic feature of the hybrid powertrain is the ability to customize it. That is, you can tailor the powertrain to meet the needs of your present trip. This is possible with the E Selec mode buttons, which you'll find on the instrument panel. There are three options available for you. The "Hybrid" mode combines power from the electric motors and engine. 
On the other hand, the "Electric" mode uses the EV operation until there's a minimum battery charge. The last mode is the "eSave" mode. It enables adequate propulsion from the engine. In the process, it saves your battery's charge for later use. Regardless of your choice, you can be sure of maximum performance from the vehicle. 
Do not pass the opportunity to drive this fantastic vehicle. The best place to get one is at Coastline Chrysler Dodge Jeep Ram. We are the best Orange County Jeep dealership in San Juan Capistrano, CA. The 2021 Jeep® Wrangler 4xe is coming soon to our showroom. Therefore, you should visit our Jeep dealership for the best new Jeep lease deals. You'll also find our Jeep dealership near Laguna Beach, Laguna Niguel, Lake Forest, and Mission Viejo, CA. Contact us to know more about our services. We are always ready to assist you.