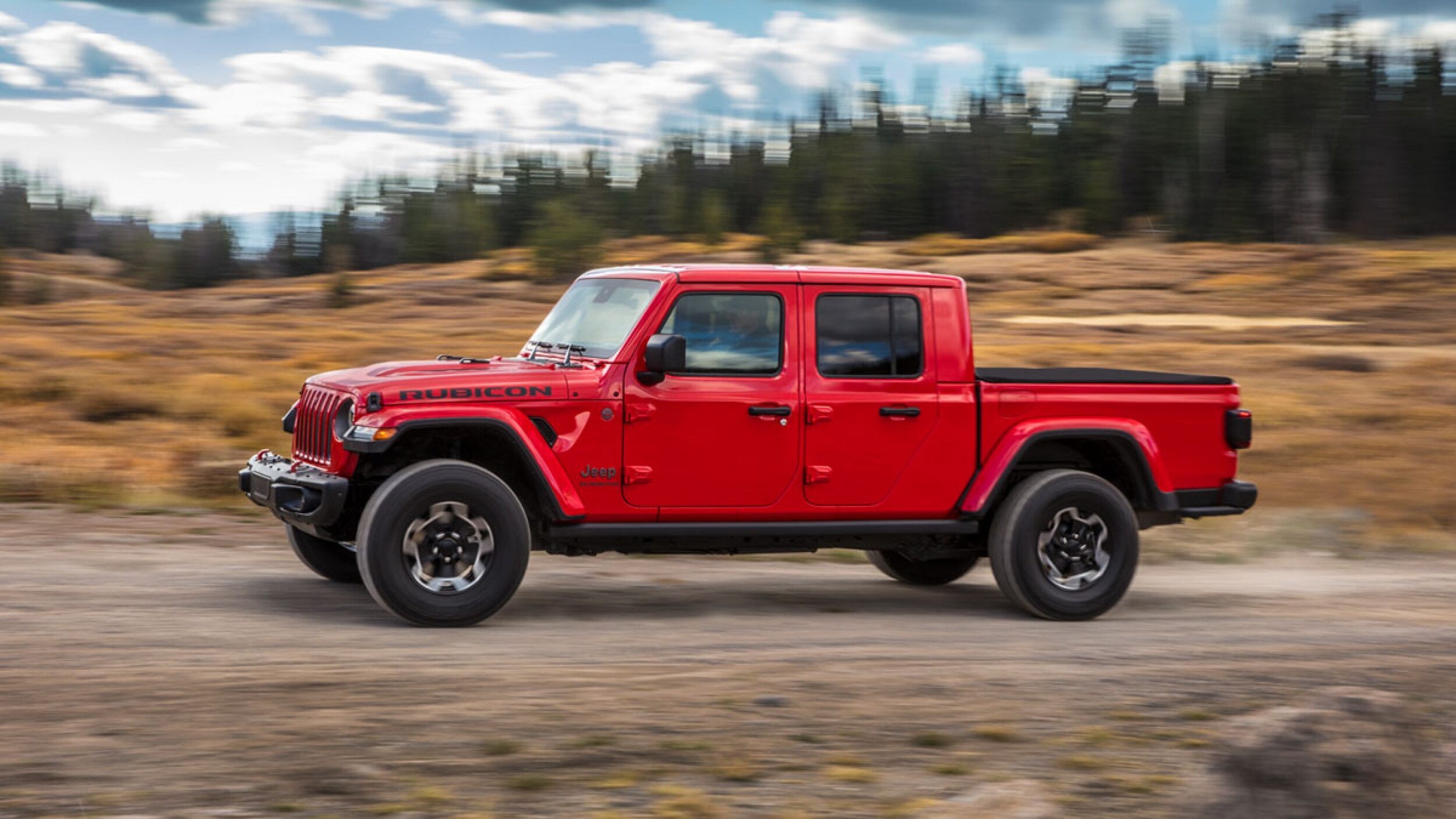 The Jeep brand continuously looks to add more depth to their long and impressive line of outstanding vehicles. With the pickup lineup already consisting of several highly capable cars with exceptional performance and execution, Jeep was never going to stop putting its innovative ability into work. The 2020 Jeep Gladiator is a competent vehicle that can serve as a pickup truck, an off-road SUV, a convertible, as well as a family car. This vehicle is one to get in terms of its ruggedness, outstanding truck capability, and precise detailing. The latest addition to the 2020 Jeep Gladiator trims is the 2020 Jeep Gladiator Mojave, and it is nothing short of amazing.

The 2002 Jeep Gladiator Mojave joins other 2020 Jeep Gladiator trims such as the Gladiator Sport, Overland, and Rubicon trims. The Gladiator Mojave improves the Gladiator lineup, coming in as Jeep's very first Desert Rated version of the Wrangler. That is, the 2020 Jeep Gladiator Rubicon is ready to conveniently and confidently move through the hot and gruelling environment of the desert. This vehicle can handle the intense heat and harsh driving conditions of the desert. Authenticity is where Jeep never fails. Jeep's technicians and developers put in some great work to come up with the all-new Desert Rated badge that complements the Trail Rated badge known to many.
The strategical management and delivery power of the 2020 Jeep Gladiator Mojave allows it to confidently conquer many irregular surfaces such as sand, gravel, and loose dirt. This vehicle comes with a mind-blowing desert-tuned suspension that will enable it to tackle the undulating terrain of the desert, while still offering maximum comfort. The 2020 Jeep Gladiator Mojave comes with an exquisite and refined interior. The refinements are premium and the surfaces are made with soft-touch materials. It features the available grey leather-trimmed seating, impressive design cues, and advanced technological features to make sure that you have an enjoyable adventure all-round.
The FOX front hydraulic jounce bumpers that come with the 2020 Jeep Gladiator Mojave allows it to withstand punishments, offering excellent performance across uneven terrains and obstructions. Also, Jeep will enable you to enjoy a high-speed 4x4 sand driving when you use the Off-Road+ button. This button automatically adjusts several controls to provide excellent performance and higher speed drives. The 2020 Jeep Gladiator Mojave will swiftly veer around narrow gaps and can easily maneuver around obstacles, giving you the adventure you so much sort after.
Do not pass the opportunity to drive this fantastic vehicle, and the best place to get one is at Coastline Chrysler DodgeJeep Ram. We are the best Orange County Jeep dealership in San Juan Capistrano, CA. Our inventory is filled with several 2020 Jeep Gladiator Mojave trucks for sale, and we also offer the best Jeep lease deals in town. We boast of a catalog that consists of new and pre-owned vehicles from other brands such as Chrysler, Dodge, and Ram. Hence, we are sure that you will find your best fit, regardless of your choice. Our services are extended to drivers near Laguna Beach, San Clemente, and Lake Forest, CA. Contact us to know more about our services. We are always ready to assist you.